Aloha! Close your eyes and imagine you're lying on the beach; a cool breeze is slowly blowing, with the smell of the ocean. Now that's Hawaii, a popular tourist destination. Known for its tropical climate and culture, these numerous beaches are a beauty to behold. In a bid to keep memories of this awesome travel destination, people are picking up Hawaiian girl names for their little ones.
If I made my baby while on such a beautiful island, I'd definitely give them Hawaiian baby names. If anything, just to remind me of those awesome days spend in the beaches.
The inhabitants of this state have a lot of respect and a deep connection to the land, sea, nature, and the heavens. You can pick a gender-neutral Hawaiian baby name, or you can opt for a feminine name for your little girl.
If you are inspired by Hawaii, here are some Hawaiian baby names for girls that you will love.
Hawaiian Baby Girl Names And Meanings
Moana
Moana became a famous name after the hit of the Disney movie, Moana. I loved watching Moana; and still do watch it with my babies. I can't count the number of times I have actually watched it.
 I can sing all the lyrics word for word in Moana. Meaning deep sea or ocean in Hawaiian, Moana is such a fierce name for a female you should consider.
Kalani
Looking for unisex baby names? We got you. Kalani it is. If you are the type of parent that loves gender surprises, this will be a perfect name for you. 
The moniker means of the heavens. It is a rare baby name in the US, so you can be sure your little one will stand out in the crowds. The name is easy to pronounce and oozes sophistication.
Nalani
Nalani and Kalani only have one difference; the first letter. But their meanings are worlds apart.
In Hawaii, the name Nalani means the heavens or chief. For the parents looking for a divine Hawaiian female name for your little girl, this is a great choice.
Akela
Akela means honorable or brightness in Hawaiian. Do you want your girl to reflect these qualities? Her name could be just what pushes her towards these admirable traits.  
Kaila
A personal favorite Hawaiian girl name, Kaila means style. Kaila can also mean peaceful sea in Hawaiian.
Noelani
Have you ever come across a baby girl name and just loved it? I love this beautiful name which means serenity of the heavens. If you are religious, this would make a great Christian name for a girl.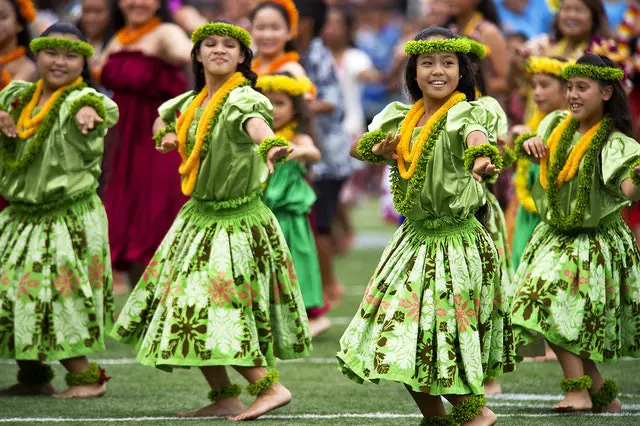 Lilo
Lilo is a Hawaiian girl name that is easy to pronounce and means generous one. Ever watched the Disney animation Lilo and Stich? Lilo was that little cute heroine in the movie.
On the other hand, Stich was Lilo's weird looking friend from a different world and both were cheeky. This Hawaiian baby girl name is fun and simple, but with a deep meaning.
Noe
Another Hawaiian gender-neutral name if you want to also get surprised on the D-day. Noe makes a perfect unisex baby name. In Hawaiian, Noe means mist or misty.
Malie
Do we really have calm babies? Well, I hear some people say they had calm babies. Malie means calm, and tranquil in Hawaiian. Here's to hoping your little girl is as calm as her name.
Haukea
In Hawaiian, hau means snow, whereas kea means white. When these two names are combined (Haukea) we get snow white.
The meaning of your daughter's name could be as pure as snow white and they could be the real Snow white in Disney movies.
Nana
The Hawaiian girl name has two different pronunciations; – "nah-nah" or "nan-ah". This word in Hawaiian has various meanings. The first one is a star and the other is a month in spring.
The name also has some Spanish roots and can mean grace. Still, there are people that refer to their grandmas as Nana. I'd say Nana is a very emotional name that is old fashioned.
Nonetheless, it still does sound modern and can make a pretty good name for your little one.
Allana
Allana is one of those beautiful Hawaiian girl names you will want to give to your little princess. The name means calmness, serenity and tranquility.
The moniker is similar to the English name Alana, with Gaelic roots. This Hawaiian baby name is easy to pronounce and to spell as well. Although not a unique Hawaiian girls name, it is a cute name for your little princess.
Aloha
We couldn't leave this well-known greeting in Hawaii. It means hello and goodbye. However, when used as a baby name, Aloha means loving person.
Halia
This beautiful Hawaiian girls name means remembrance of a loved one. If you are looking for a baby name that starts with H, it is the perfect alternative to the usual Hailey.
Pele
Do you want your girl to grow up to a fearless woman? Why not give her this strong girl name who is the goddess of fire in Hawaii?
Kalama
Set your girl up for a lifetime of good things with this unique Hawaiian baby girl name that means flaming torch. This is an ideal three syllable girl name if that is what you are looking for.
Luana
Simple Hawaiian girls name which means enjoyment. Not only does it roll off the tongue easily, it has beautiful nicknames for your pretty girl like, Lulu, Ana, Lu.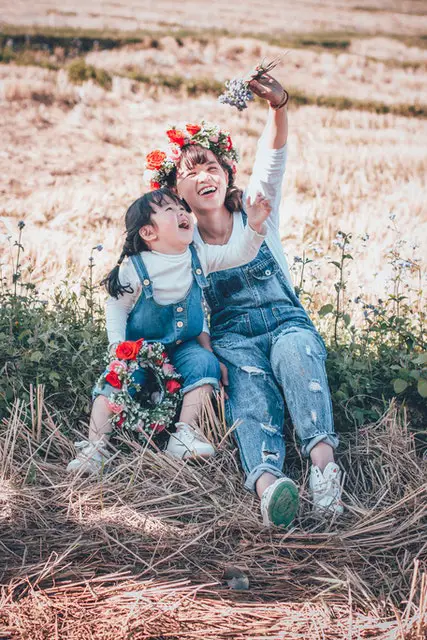 Kala
This pretty Hawaiian girl names is thought to be the Hawaiian version of Sara.  The moniker means princess or lady like. If you are looking for a unique baby name, this will be an ideal pick.
More Hawaiian Baby Girl Names
Aelan
Akamai
Aleka
Alikapeka
Alonna
Anela
Ani
Anuhea
Aulii
Braceletto
Ele
Halia
Halia
Haunani
Hoku
Honalei
Iekika
Ioke
Iolana
Iolana
Iwalani
Kahale
Kahlia
Kaia
Kaila
Kakalina
Kala
Kalani
Kalei
Kalena
Kamea
Kameo
Kanani
Kekepania
Kiana
Kiliwa
Kona
Lahela
Lala
Lana
Lani
Lani
Lea
Leimomi
Maka
Malia
Malina
Malu
Mele
Miliani
Naia
Napua
Oleen
Olina
Puna
Waipua
Wehilani