The wonder of childbirth never subsides. Babies could make you want to break into psalms and spiritual songs, especially if their birth was a miracle in one way or another. If you're feeling like you need some scriptural inspiration and are looking for bible verses for new moms, you have come to the right place.
Motherhood is a miracle; how else do you explain the little human in the crib who didn't exist ten months ago? A baby coming from a mere egg and sperm to a functional human with hair, nails, and all his 300 bones is nothing short of divine.
It's also filled with questions, uncertainties, and sometimes depression. But you were never meant to do it by your strength.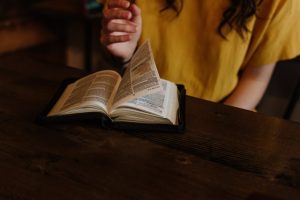 Encouraging Bible Verses for New Moms
Despite being so magical, motherhood comes with its share of trials and tribulations. As a new mom, you'll most likely feel overwhelmed on more days than you can imagine.
Sometimes, you'll need a word to keep you moving or just a reminder of the places the good Lord has taken you past. Here are bible verses for new moms to keep you grounded and remind you of God's faithfulness.
Psalm 46: 1-2
"God is our refuge and strength, an ever-present help in trouble. Therefore, we will not fear, though the earth give way and the mountains fall into the heart of the sea, though its waters roar and foam and the mountains quake with their surging."
This Psalm is the perfect antidote for the day when you're feeling weak and overwhelmed. The first verse is incredibly reassuring since being a new mom can feel like a never-ending battle that you're constantly losing.
The whole Psalms is a praise to God for his might and strength in overcoming all adversaries. It's an excellent Psalm to recite on the day when it feels like the odds are against you.
1 Samuel 1:27
"I prayed for this boy, and since the LORD has granted me what I asked of Him."
Sometimes, getting pregnant is a miracle. This verse is a favourite for the new mom who had been trying to conceive for a long time, and eventually, the child born out of her knees has finally arrived.
Whether the conception was problematic or not, this is one of the bible verses for new moms that are perfect to hang above the nursery crib.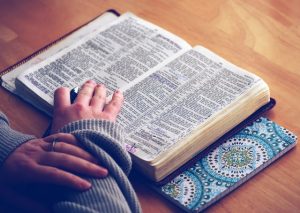 Psalm 127:3-5
"Children are a heritage from the Lord, offspring a reward from him. Like arrows in the hands of a warrior are children born in one's youth. Blessed is the man whose quiver is full of them. They will not be put to shame when they contend with their opponents in court."
This must be one of the most encouraging verses about children and why we have them. Procreation may look like a normal thing that we do when we want, but children are God's ideas and a reward to us from Him.
Parenting can be overwhelming, and there are days when you feel like this was not a very good idea. But when you meditate on this verse and see them as a reward from God, even the unpleasant moments will be appreciated.
Philippians 4:6-7
"Do not be anxious about anything, but in every situation, by prayer and petition, with thanksgiving, present your requests to God. And the peace of God, which transcends all understanding, will guard your hearts and your minds in Christ Jesus."
Sometimes, being a new mom feels like a series of mini-heart attacks every day. There are enough things to give you anxiety – from childhood ailments to the weirdest looking poop, a mother's heart is always on her throat.
Other times, it's the work-life-parenting balance that seems to topple. There are times when all the balls seem to drop despite all your juggling efforts. This is an awesome scripture for new parents, especially when you're feeling way in over your head.
2 Corinthians 12:9
"But he said to me, "My grace is sufficient for you, for my power is made perfect in weakness." 
Motherhood requires strength, and the most significant power is the one you muster when you're at your weakest. This verse is perfect for those moments when you need a reminder that even at your most fragile, most vulnerable state, God's grace is sufficient, and his power will hold you through anything.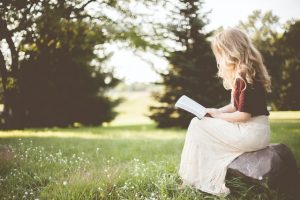 Matthew 6:33
"But seek first the kingdom of God and his righteousness, and all these things will be added to you."
Becoming a new Mom is terrific; it's a God-given privilege to be a parent. However, it's not the end in itself. Regardless of every role that we will be assigned to us on this earth, parenting included, we should never forget that the most significant mandate is still to seek and love God with all our hearts, mind, and strength.
If we look at our children as the end goal of everything, we will have missed the point. Take care of your baby, but do not forget to seek God and His kingdom first and teach the child to do the same.
Joshua 1:5
"No one will be able to stand against you all the days of your life. As I was with Moses, so I will be with you; I will never leave you nor forsake you."
When the future is uncertain, and you're wondering what will happen the day after tomorrow, this is one of the bible verses for new mothers that give you hope.
Finally
The Bible is not supposed to be a refrigerator that we go to when hungry or a medicine cabinet only for the days we are unwell. Instead, make the reading of bible verses for new moms a daily routine. Before you face the day, read a verse, and say a prayer.
If you don't know where to start, how about reading it as you would any other book – from the beginning to the end? Remember to journal your motherhood experiences and the lessons you pick from the Bible.
RELATED
Can Babies Have Cold Breast Milk?
When Can Babies Have Almond Milk?