You already have a first name decided, but you still have one more name to go. Welcome to the middle name for boys' online shop. Here are a variety of names for you to sample and finally 'add to cart.'  At no extra cost to you!
Middle names do not have to be bland because they are number two. They can also be just as cool as the first names. If anything, they should complement them.
It's essential to choose a name that goes well with the first moniker. Besides, it's important to note details such as the number of syllables of both names before making your final pick.
Why Get A Middle Name?
The practice of giving middle names dates back to the middle ages. When there was a conflict between family names and names of saints, the Europeans of the middle age decided to give them both.
Today, it's common to meet many babies with two names and the surname. Middle boy names are not just appendices on your birth certificate. They give an individual a distinctive identity and uniqueness.
Famous people such as Bruce Willis even go by their middle names. Did you know Bruce Willis' first name is Walter? 
This list gives you good middle names for boys with their meanings and origin.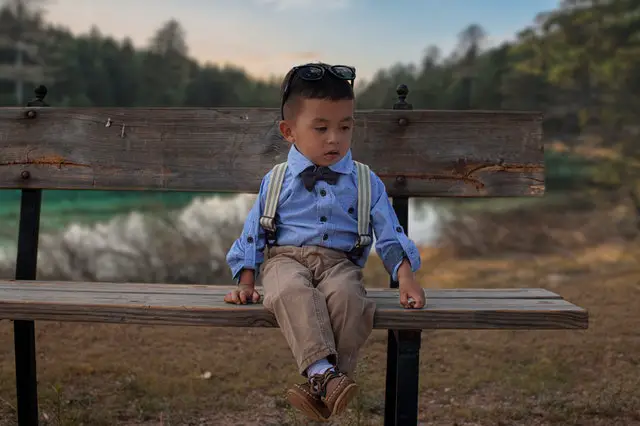 HOLD ON… Have you registered for the Amazon baby registry? With Amazon baby registry, you have everything you need during pregnancy and for baby all under one roof! And the best part is that you get to enjoy lots of freebies, HUGE discounts and easy returns on most baby products. You will also get a FREE welcome box with baby items. And what more? You will enjoy 15% discount on all items added to your registry. SIGN UP HERE FOR YOUR AMAZON BABY REGISTRY.
Unique Middle Names For Boys
Abe
Abe is the classy diminutive of the name Abraham. The name Abe is of Hebrew origin, and it means 'father of multitudes.' It signifies abundant blessings.
Bram
Bram is one of the unusual boy middle names with more than one origin laying claim to it.  This name is of Scottish, Gaelic, and Irish origin. This moniker means 'a bramble.'   
Bram is also derived from the name Abraham. It's made from combining the middle syllables with the last letter. Just like Abraham, the name means 'Father of nations.' Abraham is a Hebrew name.  
Austin
Austin is of French and Latin origin. The name Austin means 'magnificent, great.' Austin would be a cool middle name for a single-syllable first name.
Rhett
This name is short and distinctive; there are not that many Rhett's in the world. It has both Welsh and Latin origin. In Latin, the name Rhett means 'well-spoken man' while its Welsh meaning is 'passionate.'
Randall
Randall is a beautiful two-syllable name for the mommy who is searching the perfect match for a single-syllable first name. It's also an ideal name for the parents interested in nature and wildlife names. The moniker Randall means 'wolf, shield.'
Noah
Noah is a Hebrew- name that means 'comfort, lasting serenity.' In the bible, He was the only righteous man that was spared when God flooded the earth.
He was responsible for the continuity of life on earth by taking the male and females of every species in the ark he had built.
Felix
Felix is a name of Latin origin derived from the root 'felicis,' which means 'lucky, fortunate.'
The moniker, Felix, was also embraced as a Roman name adopted as a nickname by Sulla. Sulla was a Roman general and statesman. He's one of the canonical figures of the Roman Empire.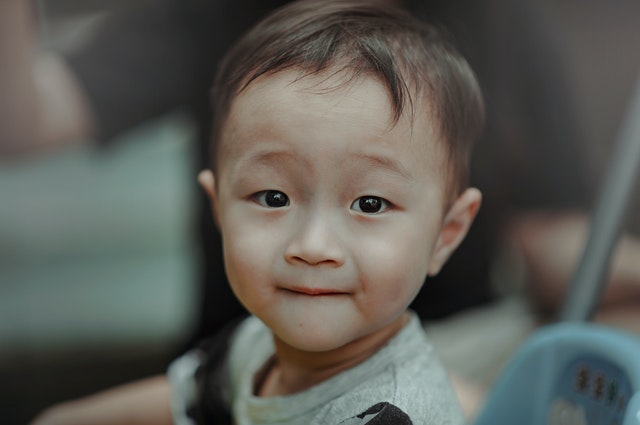 Cody
Cody is a native Irish name. This name means 'helpful.' Cody is stylish and perfect for a middle name.
Sean
Sean is a native Irish name and is also a variant of John and Jean. The name Sean means 'God is gracious, the gift of God.'
Brandt
Brandt is a moniker of German origin. This name means 'dweller on burnt land.' Brandt is unique in spelling and is a deviation from the more common Brent or Brant.
Common Middle Names For Boys
Some names have been on the name charts for ages, but they don't just grow old. Check out these cute middle names for boys that have passed the test of time and still got 'it.'
Adam
Adam is the oldest name in the history of humankind, yet it's never grown out of fashion. With Hebrew origins, the moniker means 'man.'
Adam feels like the kind of name that would rhyme perfectly with any first name that you choose for your little champion. If you are looking for baby names that start with A, I'd recommend Adam.
Alfred
This is a common but cool middle name for boys born around Christmas. Alfred is an old English name that means 'elf, or magical counsel.'
Benjamin
Benjamin is a Hebrew name that means 'so of the right hand.' Benjamin is a name with many syllables that makes it ideal for monosyllabic names.
Brian
Brian is a popular boy's name that has never gone out of fashion. There are as many grown-up Brian's as there are babies.
The name Brian is of Irish origin, and it means 'high, noble, exalted.' In English, the moniker is also spelled as Bryan.
Cool Middle Boy Names
Kyle
Kyle is a cute and chic name suitable for a middle name for boys. The moniker Kyle has Gaelic roots meaning 'straight, narrow, channel.'
Carlos
This name is a common but sophisticated name of Spanish origin. Carlos means 'free man.'
Carter
Carter is a native English name. The name Carter means 'carrier of goods.' It symbolizes a hardworking individual who's not afraid to get down and dirty. 
Christian
I've always found Christian to be classy and deeply spiritual. Christian means' follower of Christ' and is of English origin. Christian is a hip name and is not just reserved for followers of Christ.
Connor
Connor is an Irish name that means 'strong-willed or wise.' Connor was also an early king of Ulster in Irish mythology.
The cartoon character in PJ Masks, who becomes Catboy, has popularized this name in the recent past.
Denzel
Denzel is a common but classy middle name for boys. One of the famous Denzels is Denzel Washington. The name Denzel means 'from the high stronghold.'
Middle, Not Forgotten.
There's a popular joke about the middle child being the forgotten child. Well, it's not so with these middle names for boys.
Some people grow up to love their middle names so much that the first name is almost forgotten. But both names are equally important.
OTHER POSTS YOU MAY LIKE