Naming your child is not a small affair; it's a whole ceremony. Sometimes, you have already settled for a cool first name like Aden, but you need an equally unique middle name. Middle names are popular among parents who want an unusual name for their child. It could be because you want to blend two cultures or to honor a relative. Whatever your reason is, you'll need appropriate middle names for Aden.
We have compiled several baby names that go well with Aden that will leave you spoilt for choice.
Aden Origin and Meaning
Aden is an exceptional name that seems to have multiple origins. In Irish, Aden's meaning is 'little fire.' The name also has Hebrew roots meaning 'handsome, attractive.'
The origin you want to claim is up to you as both are wonderful meanings for a little prince. He will be one hot little dude.
What Are Good Middle Names for Aden?
Being a two-syllable name, Aden can pair perfectly with many names and manage to sound awesome. Make your choice from this list of middle names for Aden.
Aden Levi
Just like Aden, Levi is a Hebrew name that means 'attached, 'joined' as well as 'hero.' Being both bi-syllabic names makes them a perfect match.
Aden Jion
Jion is one of the unique names derived from Jamaica. If you have Jamaican roots or need to honor someone from Jamaica, Jion would be an excellent middle name or Aden. Jion means 'brother.'
Aden James
James is a timeless Biblical baby name that goes well with most first names. The moniker means 'supplanter, the one who replaces.'
Aden Jaylin
Jaylin is a Greek boy's name that means 'calm.' It is an excellent name as it can be shortened to 'Jay' and still sound classy.
Aden Cimarron
Cimarron is a unique three-syllable name of Spanish origin that means 'wild' untamed.' It beautifully blends with Aden.
Middle Names That Go With Aden
Aden Abbott
If you're looking for a double-A, Abbott is a wonderful choice. Abbott is an old English name that is unique and rare. It means 'head of a monastery.'
Aden Oliver
Oliver is a classic name that doesn't grow old. It's one of the middle names that go well with any name, and Aden is no exception.  Oliver is derived from both Latin and old French; meaning 'Olive tree.'
Aden Jude
Jude is a biblical name of one of Jesus's brothers. If you're looking for a short and sweet religious middle name for Aden, Jude is a great pick. The name means 'the praised one.'
Jude is a diminutive of Judah in English and Yehudah in Hebrew. You could take the longer version if you prefer.
Aden Lee
Lee is one of the sweetest and easy to pronounce names. It's of English origin, and it means 'pasture or meadow.'
Aden Josh
Josh is a shortened form of Joshua, and it's as complete as it sounds. Josh is a Hebrew name that means 'Yahweh is salvation.'
Aden Jodey
Jodey is a unique Hebrew name that means 'Jehova increases.' It blends perfectly with Aden, and how cool are the initials A.J?
Modern Middle Names For Aden
Aden Jeffrey
Another impeccable middle name for Aden is Jeffrey. Jeffrey is a beautiful middle name for boys of German origin. It means 'pledge of peace.'
Aden Terry
Terry is another German name that is a unique middle name for Aden. Terry means, 'Power of the tribe.' And those two names are pretty powerful together.
Aden Joel
Joel is a name derived from Hebrew whose meaning is 'the Lord is God'. It makes an awesome pair with Aden.
Aden Jonathan
If you're looking for a longer name to pair with Aden for a middle name, then you will love Jonathan. Originating from Hebrew, Jonathan means 'God had given.'
Aden Tyler
Tyler is an old name common among modern parents looking for a middle name for their little men. Tyler is derived from the old French word, 'tieulier,' which means 'the tile maker.'
Aden Caleb
Because it traces its origin to Hebrew, Aden pairs very well with other Hebrew names; Caleb is one of them. In Hebrew, Caleb means 'faithful, devotion, wholehearted, bold, brave".
Masculine Middle Names For Aden
Aden Jack
Jack is an English name that means 'God is gracious and is.'
Aden Reilly
Irish names are classy and timeless, and Reilly is one of them. This name means 'courageous' is a superb blend with Aden as a middle name.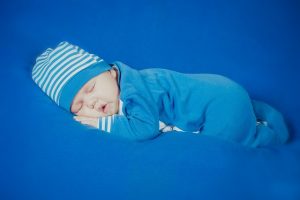 Aden Cole
Cole is chic and modern and combines well as Aden's middle name. Cole is a Greek name that means 'victory.' It can also be used for a little boy with dark eyes or hair as it also means 'dark-haired one' in its English version.
Aden Nolan
For the parent looking for a cute middle name for Aden, Nolan is an excellent choice. Nolan is Irish, and it means 'descendant of the famous one.'
Aden Brice
Brice is an English name that originated from the French in the Middle Ages. It also has Celtic roots and is derived from the root word 'bri' meaning 'force, strength.'
Aden Cooper
Cooper is a vintage Old English name that means 'barrel maker.' It's quite an awesome middle name for Aden.
Aden Liam
Liam is the shorter, fancier version of the name William. Liam is a name of German origin that means 'guardian' or 'helmet of will.'
Aden Myles
Myles is derived from Old English, and it means 'Merciful.' It also has some Irish roots, and its Irish meaning is 'servant.'
Aden Kohen
Kohen is another Hebrew name that is an excellent middle name for Aden. Kohen means 'Priest.'
Finally
Being such a beautiful name by itself, a middle name for Aden just adds a little extra awesomeness. Any two names can make a fantastic combination; remember to let your personality shine through the name you choose for your son.
Practice sounding and writing the words next to each other before making it official to see which one you like best. Whichever combination you choose, you can't go wrong with a first name like Aden.
NEXT READ
What To Do When Pregnant And Bored At Home
Ways To Announce Pregnancy On Social Media
Beautiful Hawaiian Girl Names And Meanings
Unique Baby Girl Names That Start With A