Giving your baby a name is not as easy as it seems. However, this is the most important decision you will need to make as a parent. There are so many things that you have to consider. Should you give your little boy a family name or take the uncharted path and give them unusual boy names that are not so-common?
Well, the decision is all yours. I chose to give my babies cute unusual boy names when they were born (or so I thought!).
If you want your boy to stand out from the crowd, then you can start by giving him a unique name.
Things to consider when giving your baby an unusual boy name
Pick a name that is easy to pronounce and write so his important documents are not misspelt.
If you decide to choose a name from a foreign language, be sure you know what it means.
Since we know how important it is to give your baby a name you love, we have scoured the internet to compile this baby name list of unusual boy names just for you. Brew some coffee and let's get started with the search.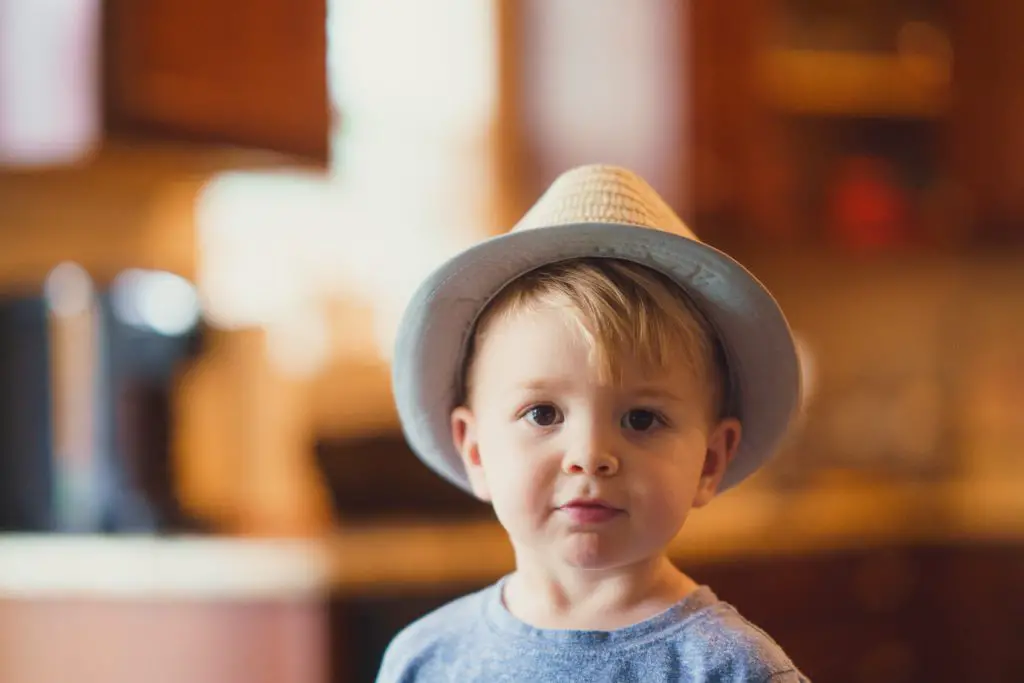 HOLD ON… Have you registered for the Amazon baby registry? With Amazon baby registry, you have everything you need during pregnancy and for baby all under one roof! And the best part is that you get to enjoy lots of freebies, HUGE discounts and easy returns on most baby products. You will also get a FREE welcome box with baby items. And what more? You will enjoy 15% discount on all items added to your registry. SIGN UP HERE FOR YOUR AMAZON BABY REGISTRY.
Adan
Got some Hispanic heritage? Why not go for this handsome boy name with some classic twist to it? It is the Spanish version of Adam.
The name was quite common in the US in the 1950s but it vanished there afterwards. We are banking on you to bring it back. I guess its time.
Ace
In Latin, Ace means unity while in English, the moniker means number one or the best.
Declan
In the recent years, the name has risen in popularity, however, I still say it is quite unusual.
How many people do you know that go by this name? I bet not many. It's a fairly unique name for a baby boy. Declan means one who is full of goodness.
Abner
The name Abner is mentioned twice in the Bible. If you are religious, this is an ideal rare baby name for your prince. Abner means the father of light.
Lake
Lake is a unisex baby name inspired by nature. If you love the outdoors, why not showcase your sincere love for nature by naming your boy Lake? This may make him love the outdoors as much as you do.
Treyton
This cool unusual boy name has its origins in England which means trees. It is such a rare name so if you are looking for something extremely exotic, this could make the perfect choice. Moreover, it has a really sweet nickname; Trey.
Dewei
This handsome name is borrowed from the Chinese meaning the highly noble one, one who has great principles or the highly virtuous one. Dewei is easy on the tongue and such a unique baby boy name that will inspire your little one.
Cute Unusual Boy Names
Kenji
With Japanese roots, Kenji has several meanings. One, this rare baby boy name means strong and vigorous.
It also means an intelligent second son. Kenji is the perfect combination of unusual and strong boy names that aren't overused in the US.
Elon
One of the most unique names for boys in our list, although you may feel its familiar due to the famous business mogul Elon Musk.
If you want your little boy to be a great entrepreneur, this name will always inspire him to follow in the footsteps of Elon Musk.
Rehan
Looking for unusual irish boy names? We got you. Rehan comes from a Gaelic surname and is a variation of the moniker Regan.
Asa
Asa is a biblical name. He was a great king of Judah who ruled for over 40 years. The name means healer; born in the morning.
Atlas
According to Greek mythologies, Atlas was a highly revered Titan who carried the world on his shoulders. In Greek, the moniker is thought to means the bearer of heavens.
In English, the name means strong. If you are looking for a combination of strong masculine boy names that are unique, this could be a good choice.
Orson
Coming from the Latin word bear(ursa), Orson means bear club. Not only is it cute, but it's also a strong baby boy name as bears are known to be burly.
Hendrix
The name started first as a surname, but is nowadays used as a first or middle name for boys.
Emanating from the name Hendrix, the meaning is not well known, however, it is a unique boy name.
Otto
Otto means one who is prosperous. With German origins, the name is rarely used in the US and you can be sure your boy will stand out among his peers.
Riggs
In Old English, Riggs means son of Ridge. The name started as a surname in the Lancashire region of the UK.
Nowadays, it can be used as a boy name either as a first or middle name.
Wren
Wren is a gender-neutral baby name perfect for both boys and girls. If you are looking for baby boy names that start with W, this could be a perfect fit.
Beckett
In Old English, the name Beckett means bee cottage or a beehive. The name is associated with a highly successful Irish writer known as Samuel Beckett.
Want your boy to become a famous writer? This name could be what pushes him to be one.
Quinten
Looking for baby boy names that start with Q? Well, the good thing is that they are usually very rare so your baby will already be unique with the name Quinten.
Having a fifth baby? Why not choose this baby boy name. It means number 5 in Latin.
Harmon
With German origins, the name means soldier.
Zaire
This was the name of an African country that is now called Congo. It means River.
Cullen
In Celtic, Cullen means cub. However, in English, this moniker denotes a good-looking boy or the handsome one.
Other Unusual Baby Boy Names You Will Like
Aldric
Aleph
Bastian
Brooks
Crew
Dex
Drexel
Elio
Eustace
Ferris
Finch
Fitzgerald
Gene
Hollis
huxley
Ignacio
Indigo
Janus
Juniper
Kael
Laszlo
Leif
Leland
Lyric
Mariano
Maxton,
Mustafa
Oden
Olly
Rolandas
Sawyer
Shaw
Tacoma
Tucker
Wilder
Wolfrick
Wynn
Xzander
York
Yuri
Zyan
Conclusion
Picking unusual boy names for your little one can be a lot fun and easier that you imagine. Hopefully, our baby name list has inspired you. Let us know your favorite names in the comments section.
RECENT POSTS
Masculine Boy Names That Start With W
Unique Boy Names That Start With B
Baby Girl Names That Start With W
WANT TO REMEMBER THIS POST LATER?PIN IT!