Most moms are excited whenever they find out that they are having a baby girl, I know I was. To imagine a mini version of me, it was such a happy moment, and I couldn't wait to get an excellent name for her. A name that she would love and resonate with throughout her life. Scottish baby girl names are becoming a common trend for parents, not only because they are so much like English, but also for their true, inspiring meanings and unique pronunciations.
Similarly, every parent wants their daughter to have a unique and distinctive identity, and what best way to give that to our baby girls than to choose a name for them from the beautiful Gaelic language?
Check out this awesome list of Scottish female names with their meanings.
HOLD ON… Have you registered for the Amazon baby registry? With Amazon baby registry, you have everything you need during pregnancy and for baby all under one roof! And the best part is that you get to enjoy lots of freebies, HUGE discounts and easy returns on most baby products. You will also get a FREE welcome box with baby items. And what more? You will enjoy 15% discount on all items added to your registry. SIGN UP HERE FOR YOUR AMAZON BABY REGISTRY.
Gorgeous Scottish Baby Girl Names
Ayla
Also written as Aila, this is a Scottish girls name that means one who's from a strong and resilient place. Such are the qualities you want to ensure stability in your daughter's life.
Ailsa
This Scottish female name is pronounced same as Elsa and means supernatural victory. A beautiful name that will help your girl celebrate her wins in the future.
Adaira
Aidara is a robust and unique name meaning ford by the oak tree. Another moniker with a similar meaning but different spelling is Athdara. A name your daughter will feel special about as they are likely not to be shared in the playground or classroom.
Bonelle
The name  Bonelle will suit your daughter as it means a beautiful, good-natured woman.  You can use the nickname Bonnie, a cute short form of the name. Sounds quite unisex to me as well. Therefore, if you'd rather get surprised at the delivery room, this would be a unique gender neutral baby name.
Blaire
It is a Scottish unisex name that is popular with girls meaning plain, field or battlefield. We live in a competitive age, and your daughter will fight to have her place in society.
Brigid
Brigid is a modern version of the traditional Gaelic name Brighid, and it means exalted one, power and strength.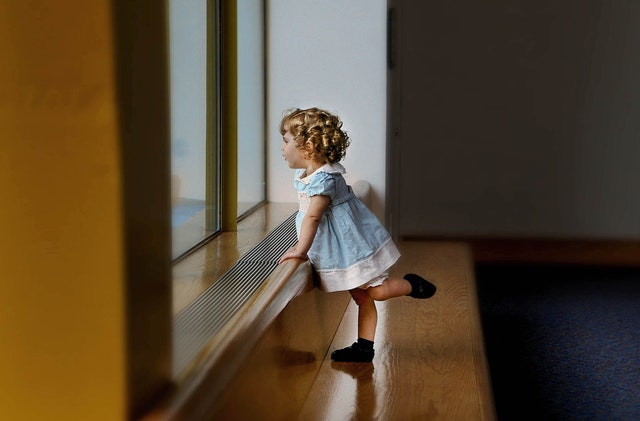 Rare Scottish Female Names You Will Love
Coira
This pretty Scottish girls name means a seething pool of churning waters. A sweet name for a young woman. If you are looking for nature inspired baby names, this is it.
Caitir
A Scottish female name meaning, one of pure nature. An uncommon baby girl name with a special meaning that your daughter will be graceful of.
Caillen
A Scottish female name full of impact as it means a potent and powerful person. A trait many parents would want in their daughters as they grow up.
Deoiridh
I'd be honest I've never come across anyone with this moniker and I already love it. Deoiridh means pilgrim woman. A traditional Irish name that can be kept in the family for generations to come.
Daracha
This is an uncommon and unique Scottish girl name that means, from the oak.  The oak is associated with strength and it is expected that with this moniker, your daughter will grow up a strong woman.
Davina
Adopted from the Hebrew name David, this moniker means beloved, and will make the perfect name for the daughter you already love so much.
Eara
Looking for a short and sweet baby name? Eara it is! The name means one who hails from the East.
Eisla
With origins from the Islay Irish Island, Eisla can also be pronounced as Isla which is a beautiful alternative as well.
Emer
This is a Gaelic name that originated from a legend about a woman named Emer who was blessed with six gifts of womanhood. Gifts of wisdom, beauty, chastity, needlework, a gentle voice and sweet words. The best attributes you can wish on your lovely daughter.
Freya
A Scottish girl name that means, the goddess of love. From the Norse mythology, it also means the goddess of fertility and beauty. A name your little goddess will surely love.
WANT TO REMEMBER THIS? PIN IT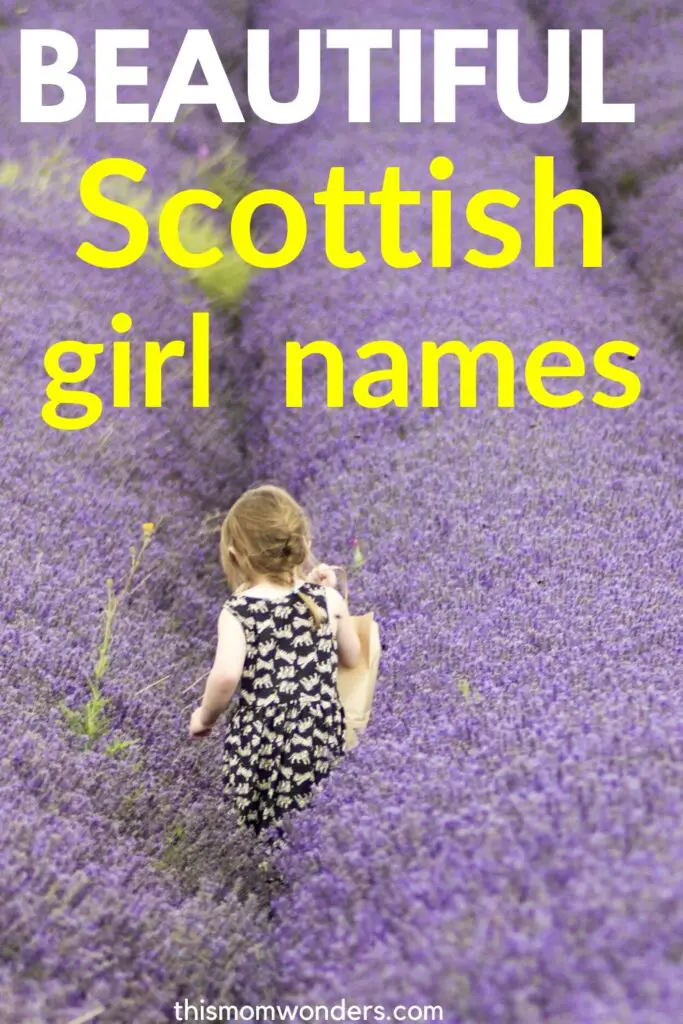 Beautiful Scottish Names For Girls
Fia
This female name of Scottish origin means dark of peace. It was initially spelled and written as Fiadh but now is modernised and shortened to Fia. A name you will love for your peaceful baby girl.
Flora
A Scottish baby girl name that originated from the Roman goddess of flowers and springtime. She enjoyed eternal youth and is an old-fashioned moniker that's making a great comeback.
Iona
This traditional but well celebrated baby girl name is historical and from a popular place. It is the name of an island between Ireland and Scotland, and it rolls off the tongue with ease.
Isla
A trendy Scottish girl name that originates from the river Islay in Scotland and is also an island. It is a recent hit with parents,  and for a good reason. Furthermore, It has some royal hints into it and you will certainly love it.
Iseabal
A pretty girls name adapted from the Spanish name Isabel which means pledged to God. It is a cute name for a beautiful, amazing girl.
Jaine
Borrowed from the Hebrew name Jane, this cute baby girl name means Gift of God. A fantastic name to give to your baby girl, who is a beautiful gift.
Jesanie
Derived from the French name Jeanie meaning God is Gracious, this is a fascinating and respectable name to give your daughter.
Kynlee
Originating from the Irish, this female name means fair-haired Viking and your baby girl will relate to the warrior name meaning, and you can use the nickname Kyn or Lee in her earlier years.
Laire
A female baby name of Scottish origin. In Scottish, Laire means Mare. A woman named Laire is strong-willed and determined.
Leana
A baby girl moniker that is derived from the Irish Gaelic name Helen, which means Light. Similarly, your daughter is a beautiful shining light in your lives and what better name to give her than this one.
Lexine
With origins in ancient Greek, Lexine means defender of men and your little helper will love this name, and so will you.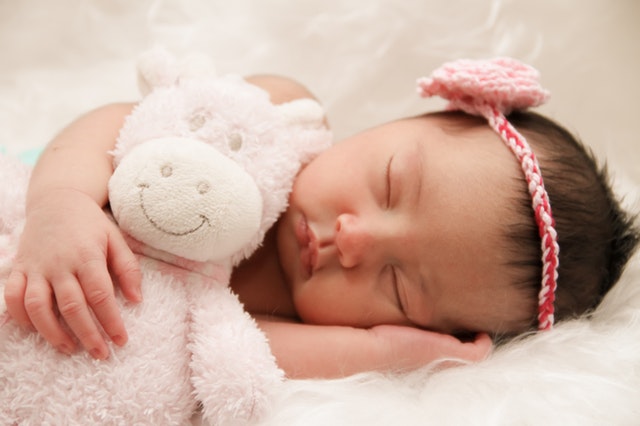 Modern Scottish Baby Names For Your Little Girl
Maili
This uncommon girl name has two meanings. From the Celtic, it means pearl while it also implies sea of bitter from the Hebrew. We choose the pearl and how it glistens to portray our beautiful daughters.
Mor
A Scottish-Gaelic female name that means great or large. This being a significant chapter in your life as a parent to a little girl, this moniker will suit your girl just fine.
Mhairi
So sweet! This is a form of Mary. The Mh is pronounced as a V and is a very uncommon and rare name to give your baby girl.
Niamh
And Old Irish name that means bright. It was the name of a goddess, a daughter of a god of the sea. She was believed to have gold like hair hence the auspicious meaning—a pretty name for a golden-haired girl.
Rhona
Rhona means one from the rough island. Women with this name are inspiring and have potential to be very spiritual and intuitive.
Sorcha
This Gaelic female name is derived from the Irish word, Soirche which symbolizes brightness or a shining object. A beautiful name to give a little bright-eyed baby girl.
Sima
Girls with this name are independent, good listeners, and focused. Such attributes are to be admired, and as a mother, we want our daughters to have the best that life has to offer.
Tira
Looking for short baby girl's name? Tira is the perfect definition of short and sweet. Meaning land, it is a charming and distinctive name to give your princess.
Vika
Vika means from the creek. Not only is it a creative name but its also unique and rare.
Yvaine
A beautiful Scottish girl name that means star of the night. The moniker has a medieval charm to it, and the magical sound of it draws it to many mothers.
Conclusion
There are so many Scottish baby girl names available to choose from, but I have selected a few from the list that you are bound to fall in love with as I did. I hope this list has been helpful and narrowed down your search for the perfect Scottish name for your lovely baby girl. Whichever name you settle for, it is the best choice for your daughter.
RECENT POSTS