The future is uncertain, but as parents, we make plans for our children's future from the onset. Way before settling on the perfect name, we dream of how they will look.
We wonder what they will love, will they excel in the things we are good in, the quality of life we want for them, the milestones we are yet to face and conquer, the first day of kindergarten, leaving home for college, the day they get married and have children of their own.
All these thoughts affect the majority of our decisions, and we always choose their names to last them a lifetime.
Futuristic baby names will last them throughout these periods in their lives, and some of the names might be the next generation's family names for centuries to come.
Who wouldn't love to know the name they initially chose for their child becomes a family name through several generations?
In the search for baby names, the majority of parents have all the time leaned towards the classics that have been around for ages and recently, common names that have become familiar.
SEE ALSO:Traditional Earthy Hippie Boho Baby Names
Why Go For Futuristic Baby Names?
Now parents are looking for unusual titles that you will not find repeated in the playground or at school to name their children.
Futuristic baby names are quirky and uncommon, and parents want their children to love having a name that is solely theirs. Children, especially teenagers, have a phase where they do not like their given names.
Some would love to have a name that is similar to their favourite tv show character, gaming avatar, inter-galactic space, or even celebrities. They may not like their given name at that stage in life, but most of them eventually outgrow this and settle well into adulthood, loving the same name.
For parents looking to avoid this stage, futuristic names are an ideal choice. Names of the future are appealing to babies and make the parents look fresh and witty.
Some of the names are unisex and hence can be given comfortably to babies of either gender without sounding feminine or masculine when pronounced.
If you are looking for inspiration into a rare name for your cute girl or boy, then the list of futuristic baby names compiled here will fit into your hunt for the ideal one.
Beautiful Futuristic Girl Names
These unique futuristic girl name spellings will imply wonder and have people impressed with the way your daughter's name sounds.
It will make for an interesting conversation starter for her in the future as she grows up, as almost everyone she meets will want to know more about her name, the source, how she spells it, and the mystery of what made you as her parents settle on that name for her.
Here's a list of futuristic baby girl names that are pretty and will stay fit for the upcoming times. They are extraordinarily unique and fierce, and what better trait to have in a daughter.
Adley…A unisex name from the Arabic meaning, honest. Can also be written as Adlai.
Astrea… Means Star in Greek and is the Goddess of innocence and justice.
Aurora…A popular name from radiant Disney's sleeping beauty. It originates from Latin and means dawn. The Roman Goddess of sunrise whose tears turned into the morning dew
Almora…Known to Originate from the Australians and means powerful and complete.
Amaeri… A variation of the name Amar. Which originates from Arabic that means moon.
Anahi… This Spanish girl name means beautiful like a flower.
Anaya… This beautiful girl name is from Hebrew and means, God answers.
Annora… From the Old English name Honora, which means Honor.
Aracelle…With Spanish origins, this girl name means altar of the sky.
Arbelle… A Latin name that means yielding to prayer.
Arika… From Hindi and means beautiful.
Astra… Of Greek Origin meaning from the stars.
Astoria… With English origins, this female name means hawk-like.
Extremely Futuristic Girl Names With Their Meanings
Ayleth… From the Spanish and means free spirit.
Azura… Means sky blue and has Spanish origins.
Baila… Originating from the Spanish, this girl name means dance.
Cosima… This female name means order. It is from the Greek word Kosmas.
Dalla… From the Swedish, this girl name means valley.
Eartha… Derived from English and means worldly.
Idelle… From the celtic and means bountiful.
Juno… Means Goddess of marriage and childbirth and is of Latin Origin.
Luna… Means moon and is of Latin Origin.
Mara… A Unisex name from the Arabic and means Joy.
Maysa… An Arabic girl name which means graceful.
Milaya… Means dear or darling and is of Russian Origin.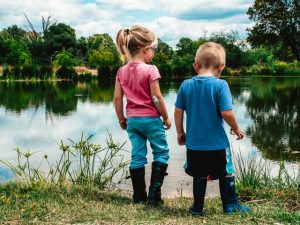 Moriyah… A Hebrew girl name that means Gift of God.
Nova… A Latin name meaning new. In astronomy, it explains a star that appears suddenly and burns bright before slowly fading.
Ora… Hebrew girl name that means light.
Rane… A Norwegian girl name which means queen.
Saavi… Hindu female name that means Sun or the Goddess Lakshmi.
Saeva… English girl name that means pretty.
Saskia… Originates from Slavic which means protector of humankind.
Seina… Means innocent and originates from Spanish.
Solace… Means comfort and is derived from the Latin word that means consolation.
Starla… An American girl name which comes from both the words Star and Carla.
Thyra… A Scandinavian female name that means fighting goddess.
Trix… A Latin girl name that means brings joy.
Zarina… Persian girl name which means golden.
Zelia… From the Greek and means zeal.
Zura… Means strength and has Arabic origins.
Yan… A Chinese girl name which means pretty colours or dark red.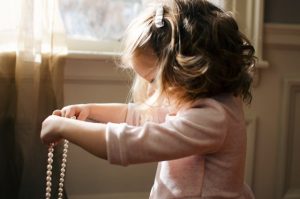 More Futuristic Names For Girls
Alaegha
Aravenne
Arkasia
Arlyse
Brisea.
Carline
Cassana
Catlea
Circita
Ciro
Deice
Emelyse
Fyna
Islae
Janiah
Jacent
Jemna
Julisa
Kaela
Keaya
Krea
Leski
Liala
Lunalar
Lynx
Meldy
Myzana
Nasa
Nerolan
Nitnis
Riya
Rosha
Ryliane
Saera
Saquelle
Seliena
Sereya
Solar
Sindra
Soaph
Taryne
Thalira
Tienna
Yrenea
Ysella
Zaiyah
Ziahra
Zyra
Unique Futuristic Boy Names
Giving your son a name that will bring out his unique nature will be an excellent choice. These spectacular names will help them build an identity for themselves in the not so far future.
This list of futuristic names for boys is bound to be a good fit for your son, and he will relate with them all through. Boys are adventurous, curious and creative.
Aaarav…A male name of Indian Origin meaning peaceful.
Aarom… Of Greek origin and means eagle.
Alhan… An Irish boy name which means pale.
Anakin… An American unisex name which means warrior.
Asa… Hebrew boy name that means healer.
Astro… Of Greek Origin and means of the stars.
Axton… From English and means from the town of ash trees.
Beorn… From an Old English word meaning warrior.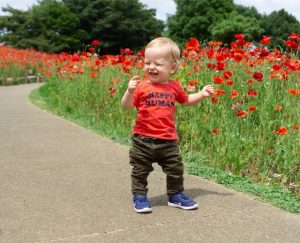 Broggs… Derived from the English name Briggs, which means dweller by the bridge.
Camran… With Celtic and ancient Persian origins, this boy name means successful.
Cian… Irish male name which means ancient.
Cosmo… An Italian/British male name that means decency, beauty and order.
Crux… A latin name which means cross.
Edard… Derived from the English name Edward, which means prosperous.
Eryx… A boy name from the Greek which means Boxer.
Ender… A famous Turkish boy name which means very rare.
Flyx… A Japanese boy name which means fly or soars.
Jarin… An English name which means cry of rejoicing.
Kayel… Originates from the Aramaic and means divine energy.
Leto… Italian boy name which means joyful.
Leviye… Hebrew name derived from the name Levy which means joined.
Nayel… An Arabic male name which means brave.
Nox… This unisex name means Night and originates from Latin.
Oron… Originates from Hebrew and means Joy.
Extremly Cool Names For The Future
Phoenix… A unisex English name that means deep red and refers to the mythical bird that symbolises rebirth and immortality.
Pluto… A Greek name which means wealth.
Stern… A German/Yiddish word which means star.
Talin… An Armenian boy name which means claw.
Teag… Of Irish Origin, this boy name is a variation of the name Teague which means philosopher or poet.
Terryn… A unisex Old German name which means late summer.
Thor…A male name of Scandinavian Origin which means thunder.
Vail… English male name that means dweller in the valley.
Valen… A Latin boy name that means healthy.
Vox… This unisex name means Voice and is of Latin Origin.
Wynn… Also unisex, this name is of Welsh Origin and means blessed, fair, white.
Xan… Greek boy name that means defending men.
Xav… Short form of the name Xavion which means fighter.
Yael… A unisex name straight from the Hebrew bible that means Nubian ibex.
Zaen… An Arabic boy name which means Handsome.
Zyre… An American name which means awesomeness, blessing and love.
Strong Futuristic Names For Boys
Argon
Aice
Ajax
Aldone
Alixer
Amaf
Arman
Axtin
Bekn
Brigan
Caze
Codix
Colbix
Cyno
Cyrano
Doryen
Elrin
Fyster
Garrel
Grald
Hendrix
Ilex
Jaggex
Jago
Kartr
Koale
Kodyn
Kolb
Kyre
Landn
Laspin
Matzen
Mazen
Merek
Nohl
Orbit
Raze
Rusert
Sagan
Sadon
Savarin
Sorrel
Sulvan
Tycho
Vasteria
Waelon
Yos
Zaeden
Zavyr
Zax
Conclusion
Futuristic baby names are a new trend among parents due to their innovative nature and ideas. Parents are no longer playing it safe when choosing baby names, and the different the title, the more appealing it is.
Your son or daughter's name will be hard to predict, and they will enjoy having that contrast from their peers. Hopefully, you have found one from this list, and we wish your child loves the name as much as you have.
SEE ALSO
Ways To Announce Pregnancy On Social Media
The Best Middle Names For Ashley
Inspiring Girls' Names That Mean Miracle Or Blessing
Middle Names For Charlotte That Are Totally Awesome!